Sign a repair manifest or support repair campaigns
Signing a campaign or manifest as a city can create more awareness among citizens about repair.
If more cities support repair campaigns, repair organization in Europe can put more pressure on policy makers to integrate repair principles into legislations, legal frameworks or policies.

Check out which campaign you can sign as a city!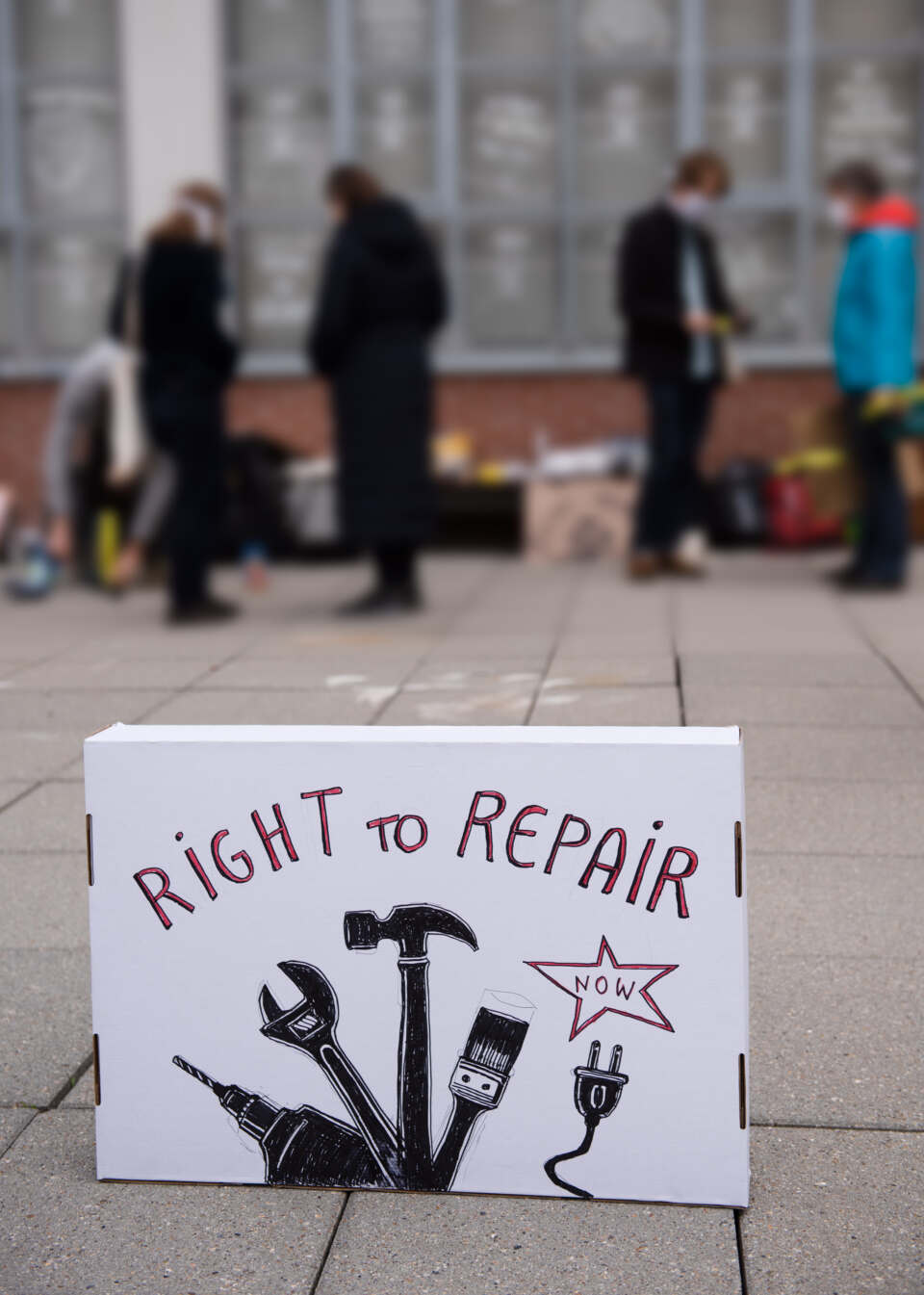 The Right to Repair
In September 2019 the Right to Repair campaign was launched. The campaign grew quickly and the many members consist of community repair groups, social economy actors, environmental activists and other committed citizens. Over 100 organisations in more than 20 countries in Europe support the Right to Repair.
The goal of the campaign is simple: stand op for your Right to Repair!
Besides this, the Right to Repair wants to pressure policy makers to:
integrate design requirements for disassembly into European legislation;
set up a legal framework to make sure that access to spare parts and repair information is available and not dependent on manufacurers;
develop a scoring system for repairability;
We are proud to support the European Right to Repair Campaign and its mission to amplify the demands from civil society for policies that reduce waste and material consumption, secure repair jobs and shift us towards a more sustainable economy by removing the barriers to repairing everyday products
For cities in Belgium
The Belgian organization Repair&Share advocates the right to repair, wants repair to be more accessible and encourages consumers and producers to repair instead of throwing away. On their website you can find facts and figures that show the urgent need for the #righttorepair.

Cities are also encouraged to sign and promote the campaign. Repair&Share developed an easy toolkit (Dutch or French) with background information about the right to repair, policy recommendations and a template letter to convince local politicans.
After signing, cities can use the guide from Repair&Share on how to communicate about the campaign.
News
With guidance from our Sharepair partner Repair&Share, the three cities were able to convince their local politicans to sign the…
Lees meer
On March 22nd, the European commission adopted a new proposal with new measures to promote and facilitate repair and reuse.
Lees meer